English
At Corpus Christi we intend for all pupils to experience an inspiring, language-rich and motivational English environment. We aim to foster a love of books and reading, alongside a positive culture of writing, for a variety of purposes and audiences and across all subjects within our broad curriculum.
When children begin their schooling at Corpus Christi, they will begin their early reading and writing development supported by excellent synthetic phonics teaching, giving them the foundational skills needed to confidently segment, decode and build words. During their time at our school, all pupils will be given the opportunity to immerse themselves in a wide variety of texts from a range of different cultures.
Through shared texts and explicit teaching, they will experience a wide range of vocabulary, giving them the understanding and power of language that they need to flourish. Our intent is for every child to leave our care as able and independent communicators, with the confidence and skills required to read and write fluently. They will be thoroughly prepared in all aspects of English and fully equipped for the next step in their educational journey.
English Policy English Curriculum
Reading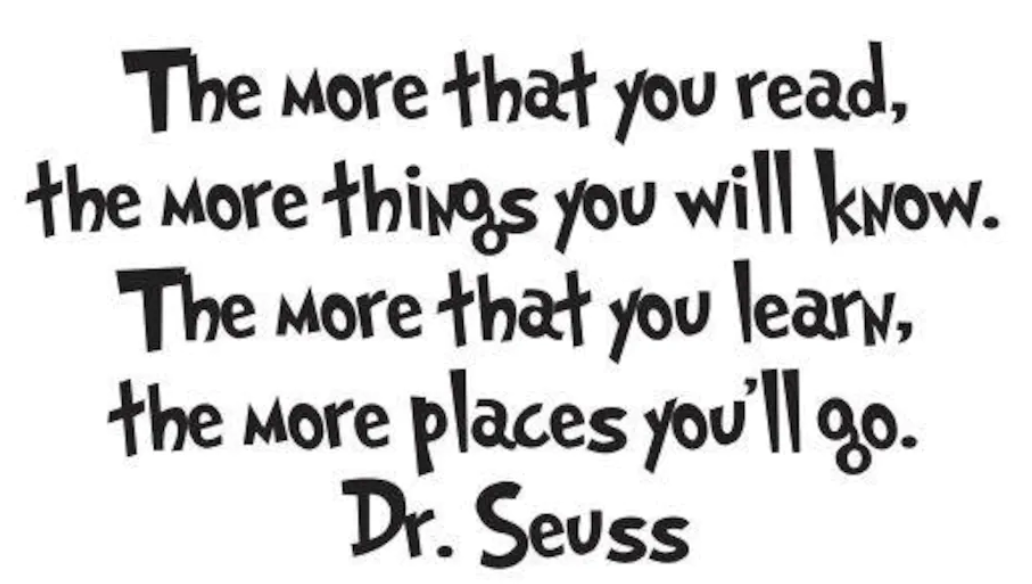 Reading Curriculum Intent
We promote a love and thirst for learning and curiosity about the nature of reading and its necessity to everyday life. Our reading Curriculum is ambitious and empowers our pupils to become independent and resilient.
We are committed to teaching our pupils to become skilled readers who develop a comprehensive understanding of words, language and texts. We recognise reading is a multifaceted process involving word recognition, comprehension, fluency and motivation. By securing and being able to apply these key skills, pupils will be able to embed their knowledge and access new learning opportunities across the curriculum as well as develop a love of reading and desire to read for pleasure.
We know that reading has many other benefits to the holistic development of our children. As well as improving knowledge and deepening comprehension, reading develops critical thinking; improves focus and concentration and develops empathy and imagination.
All pupils are encouraged to read widely across both fiction and non-fiction to further develop knowledge of themselves and the world in which they live, to establish an appreciation and love of reading and to gain knowledge across the curriculum.
Class Reading Spines
Duckling Class Reading Spine Sparrow and Robin Reading Book Spine Starling Class Reading Spine Swallow Class Reading SpineWren Class Reading Spine Kingfisher Class Reading Spine Dove Class Reading Spine Woodpecker Reading SpineYear 5 Reading Spine Year 6 Reading Spine
Recommended reading websites
http://learnenglishkids.britishcouncil.org/en
http://www.teachyourmonstertoread.com
https://www.storylineonline.net
https://literacytrust.org.uk/parents-and-families/
Phonics
At Corpus Christi, we strive to provide an outstanding level of education for the children in our care. In order to achieve this, we are continually monitoring and reviewing our curriculum and teaching. It is through this process that we have come to the decision to use a different programme through which to deliver our phonics and early reading teaching. We have sought advice from Arch English Hub and consulted with specialists to ensure a successful, phased roll-out of the programme. The relevant information and documentation has been updated to align with our new SSP, 'Little Wandle Letters and Sounds Revised.'
Phonics Curriculum Intent
At Corpus Christi we believe that all our children can become fluent readers and writers. This is why we teach reading through Little Wandle Letters and Sounds Revised, which is a systematic and synthetic phonics programme. We start teaching phonics in Nursery/Reception and follow the Little Wandle Letters and Sounds Revised progression, which ensures children build on their growing knowledge of the alphabetic code, mastering phonics to read and spell as they move through school.
As a result, all our children are able to tackle any unfamiliar words as they read. At Corpus Christi we also model the application of the alphabetic code through phonics in shared reading and writing, both inside and outside of the phonics lesson and across the curriculum. We have a strong focus on language development for our children because we know that speaking and listening are crucial skills for reading and writing in all subjects.
Phonic Implementation
At Corpus Christi, Phonics is taught through a highly structured programme of daily lessons across EYFS and KS1 using the Little Wandle Letters and Sounds Revised phonics programme. This programme sets out a detailed and systematic programme for teaching phonic skills. Children begin with Letters and Sounds phases 1 and 2 in reception and progress through to phase 5 by the end of year 1.
How we teach phonics
In reception and year 1, children follow the progression within Little Wandle Letters and Sounds Revised programme. Phonics is taught daily, with a review session on Friday.

Phonics starts in reception in week 2 to ensure the children make a strong start.

By the end of reception, children will have been taught up to the end of phase 4.

By the end of year 1, children will have been taught up to the end of phase 5.

Reception lessons start at 10 minutes, with daily additional oral blending, increasing to 30 minutes as soon as possible.

Year 1 lessons are 30 minutes long.

In reception to year 1 there are planned phonic 'Keep-up' sessions, following a set model to address specific reading/writing gaps. These are short, sharp sessions lasting 10 minutes in length and taking place at least three times a week.

Once children in year 2 are confident and successful readers, they will follow the school's approach to daily spelling lessons using 'Spelling Shed'.

Any children requiring further support with their reading in year 2 and above, will access the Little Wandle 'Rapid Catch Up' sessions through daily intervention.
Reading Practice Sessions
Children across reception, years 1, year 2 (and beyond where appropriate) apply their phonics knowledge by using a fully matched decodable book in a small, group reading practice session.

These sessions are up to 30 minutes long and happen three times a week. There are no more than 6 children in a group.

The sessions follow the model set out in Little Wandle Letters and Sounds Revised.

The children then take a copy of the same title home at the end of the week so that children can continue to develop fluency and prosody, and to ensure success is shared with the family.
How to we assess phonic knowledge?
In reception and year 1, at the end of each week there is a review session which recaps the learning. There are also whole review weeks at the end of a half term. These are pre-planned and bespoke, to address gaps identified by the class teacher's ongoing formative assessment.

Children identified in reception and year 1 as being in danger of falling behind, are immediately identified and daily 'keep up' sessions are put in place. These sessions follow the Little Wandle Letters and Sounds Revised programme.

In reception and year 1, the children are assessed at the end of every half term using the Little Wandle Letters and Sounds Revised assessment tracker.

The children in year 1 sit the Phonics Screening Check in the summer term.

Children who fail to reach the required pass mark for the PSC in year 1, will re-sit this in year 2.

Children who are in year 2 to year 6 and need 'Catch up' sessions, are assessed through teacher's ongoing formative assessments, as well as half-termly summative assessments.
Programme Overview for Reception and Year 1
Further Guidance and Information for Parents
Writing
Curriculum Intent
Learning to write is one of the most important things that a child at Primary School will learn. Pupils use their writing in almost all subjects of the curriculum. Good writing also gives pupils a voice to share their ideas with the world. Writing at Corpus Christi assumes the same priority as reading and is linked intrinsically. Proficient writing enables pupils to demonstrate a deep learning across a broad curriculum. Pupils who can articulate what they know in writing, can evidence what they have understood.
We want our pupils to not only be able to write proficiently, with accurate spelling, punctuation and grammar, but to be able to do so in a manner that enables them to develop their individual flair and character within their writing; across a variety of formal and informal genres to write for a sense of purpose. To do this, pupils need a strong command of vocabulary. An understanding of a wide range of words enables our pupils to use them in context. We believe if our pupils can articulate and explain what they think; they can ask the right questions to learn more across the curriculum.
We want our pupils to use a variety of high quality texts to aid their learning of writing. A wide reading experience will determine a personal writing style. It is only through reading a broad variety of genres, that our pupils will develop their own style, which often becomes a signature of the writer.