Welcome To Robin
Class Teacher: Miss Carr
Teaching Assistant: Miss Chauhan
Class Email: robin@corpuschristi.oldham.sch.uk
School Twitter Page: @corpus1275
Reception Long Term Planning 2022-2023
Reception Curriculum Overview: 2022-2023
A Snapshot of Our Learning in Robin Class
Robin Class- Our Curriculum 2022-2023
We hope you enjoy looking at some highlights of our learning in Robin Class.
Forest School Fun
We love visiting Forest School every fortnight and exploring the great outdoors. Have a look a our Forest School fun!
Africa Day in Robin Class 2023
We had an amazing day celebrating all things Africa. We took part in a dancing and drumming workshop, and tried different African food! It was a great day.
Zoo Lab
We had a great day for well-being Wednesday when Zoo lab visited us! We were very brave.
Class Reminders
MON

TUE

-Forest School

(every fortnight)

WED

THURS

-PE


-Reading books kept in school- books will be changed (please make sure home reading records are signed)

FRI

-Home learning tasks sent home (to be returned by the following Friday)


Our home learning tasks are sent home via paper copy and are placed in children's book bag
Our Class Saint
Our Class Saint is St Joseph.
Feast Day: 19th March
Patron Saint of the Universal Church, families, fathers, expectant mothers, travellers, immigrants, house sellers and buyers, craftsmen, engineers and working people.
Newsletters
Our Super Six Books- Autumn 2
EYFS Fund
Each week we kindly ask for a £1 voluntary donation towards our EYFS fund. Money donated is used to enhance provision and support the learning development of the children in Reception.
Thank you for your support.
Supporting Reading at Home
Reading at HomeSaying Sounds.pdfTips for Talking.pdf
Great ways to support learning at home:

Sharing books and stories – telling stories and talking about pictures in books helps children to learn and understand new words and also develop a love of reading.
Singing songs and rhymes – singing songs and rhymes together teaches children to predict language structures and develops their vocabulary.
Playing with letters and sounds – playing games with the shapes and sounds of letters is a fun way of introducing children to language and early reading.
Setting up a play date – young children learn through play. Playing together helps children develop the skills they need to communicate well and socialise, especially when they start going to nursery and school.
Getting out and about – when you go out for a walk or you're at the supermarket, help children to spot and recognise the signs and words around them. This encourages talk.
Painting and drawing – making marks and scribbles with a lots of different materials allows children to express themselves, helps their muscles develop and supports early writing.
Using the library – parents and children can borrow books for free and attend storytelling and rhyme groups.

How to promote and support reading at home…
(click the images and they will take you to the web pages)


CBeebies- Bedtime Stories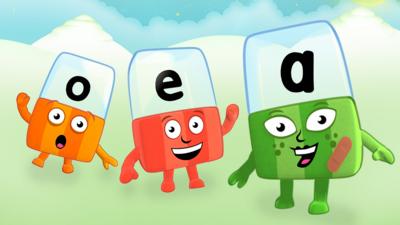 Alphablocks
Storyline Online
Once upon a picture
BookTrust
Oral Health
During Early Years' Foundation Stage, a child's first experiences with oral health can impact on the rest of their life. That's why it's so important to teach them about their mouth and introduce them to good habits as soon as possible.